Meet Our Team
April
April is Parkway Dentistry's practice manager & Dr Miller's business partner. She travels to all of our locations weekly. Make sure to say "HI" when you see her. April has been in the dental field since 1997. She enjoys encouraging & teaching others as well as learning new things. April loves a challenge & always tries to accommodate the needs of others. She wants all patients to be treated like family & enjoy visiting the dentist. She is very proud of her 3 children, has 3 rescued dogs but is always fostering puppies, volunteering at dog adoption events or building fences to unchain dogs, so she understands a hectic schedule.
Our Hygienist
Tenille Watts
Married to her high school sweetheart, Tenille has three children, a son in law, and some beautiful grandchildren. Family is her number one joy in life. Her second favorite thing is travel and she's always looking forward to her next adventure.
Kayla Srackangast
Kayla grew up in China Grove and married her high school sweetheart, Caleb. They have a sweet pup named Robbie. Kayla is very close with her family and they can be found at Gary's on any given night. Kayla is an old soul and enjoys watching Andy Griffith and Golden Girls, or any show that was made before her time. She loves traveling is always up for taking a trip. Her husband inspires her on a daily basis with his favorite quote, "Live your life to the fullest and use your passions to bless others."
Ashley McKnight
Ashley is a China Grove native. She is raising her daughter and son with a homesteading lifestyle, raising animals, gardening, canning, cooking, hunting and other life skills. Ashley's hobbies are Bible study, painting, vegetable and flower gardening, houseplants, and spending time with her large extended family.
Kimberly Roberts
Originally from China Grove, Kimberly is a 1996 graduate of South Rowan High School and a 1999 graduate of Guilford Technical Community College where she earned her degree in Dental Hygiene. Kimberly and her husband Jason have one daughter, Quinn. Together they like to vacation in the mountains, at the beach and as often as possible in the Florida Keys. Kimberly also enjoys spending time outdoors with her family, two miniature Dachshunds and eighteen chickens.
Jami Rohlmeier
Jami is one of our newest members of the team. She resides in Mooresville, NC with her husband Clint, their son 9 year old son Jackson, and German Shepherd mix dog named Winnie. Despite moving here from Ohio 15 years ago, she is a Kansas City Chiefs fan. In her free time you can find her shopping, swimming, riding four wheelers and go carts, or just hanging out with friends and family by a bonfire.
Our Assistants
Alisha Walker
Alisha lives in Rockwell, NC with her husband,Travis, and they have two grown children. From an early age, Alisha loved the dentist, so it's no wonder that the RCCC graduate chose Dental Assisting as her profession. Alisha enjoys being outdoors and being on a cruise ship is her favorite vacation.
Lela Brooks
Lela Brooks lives in Rockwell with her husband, Tyler, and two children, Tucker and Nora. She graduated from the Dental Assisting Program at RCCC in 2014. In her free time she enjoys playing with her two young children, savoring every moment while they're still little. Coming from a large, close family, Lela looks forward to their Sunday dinners every week. On the weekends you can find her shopping with her mom or traveling with her family!
Taylor Quinn
Taylor has lived in Salisbury, NC her whole life. She has always loved going to the dentist and graduated from the Dental Assisting Program at RCCC in 2018. She enjoys sports, vacationing and spending time with friends and family. Her favorite thing is being a Dog Mom to her dogs Rona and Kilo. Despite, working for a former Tar Heel, Taylor still cheers for North Carolina State. Go Pack!
Pam Queen
Pam lives in Faith, NC with her husband of 20 years, Scott. They have a daughter, Addison and an Australian Shepherd, Baylyn. Pam graduated from the Dental Assisting Program at RCCC in 1998. Pam enjoys watching Addison play golf, shopping and spending time with family and friends.
Molly Yow
Molly graduated from RCCC's Dental Assisting Program in 2021. She has lived in China Grove her entire life! She is a Duke fan. She spends free time in the gym, with friends and family, or her dog Leo who demands lots of attention. She also enjoys watching the TV show Friends every chance she gets and Summer is her favorite season despite hating when she gets too hot.
Haylee Hepler
Haylee graduated from RCCC's Dental Assisting program in 2021. She's lived in Faith, NC pretty much her entire life. An avid Tarheel fan she spends her free time with friends and family, or at the beach anytime she can go. Her Golden Retriever, Murphy, loves taking as much of Haylee's time and attention as he can!
Our Administrators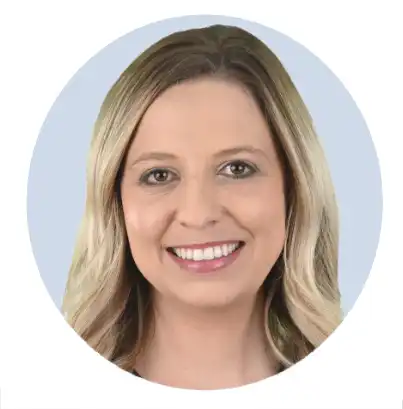 Taylor Trexler
Taylor was born and raised in Gold Hill NC and now lives in Rockwell NC. She graduated from the Dental Assisting program at RCCC where she worked as a dental assistant in our office for 4 years. Also, she just completed her Bachelors of Science degree with a major in Health Administration from Pfeiffer University and is now the Insurance Coordinator for our office. Taylor comes from a very large and close family who enjoy spending lots of time together. She loves her dogs and all the pets on her family's farm. One of her favorite hobbies is hunting and fishing with her family and her boyfriend.
Wendy Cook
Wendy Cook was born in Salisbury, NC, and still lives in Salisbury with her husband, Eric, and their two children. Her proudest accomplishment is the birth of her children, and she enjoys spending her spare time hanging out with them. Her favorite family vacation is the beach. She has the most pleasant disposition, and the phrase "couldn't hurt a fly" was coined for her.
Karen Moses
Karen is our front desk greeter and receptionist. She and her husband Kevin live in China Grove and love to vacation with family and friends every chance they get. Karen loves getting to know our patients and making them feel welcomed.
Barbara Norris
Barbara is the newest member of our front desk team. Barbara graduated from the Dental Assisting Program at RCCC in 2016 and has always had a love for dentistry. She and her husband, Len, live in Salisbury with three of their children. Barbara enjoys spending time with her family getting out exploring and trying new things and traveling. Her hobbies include decorating, crafting, and refinishing antique furniture. The beach is her happy place.